Social Media Meets Radio
Ever wanted to be on the radio? Hear your own voice deejaying your own music and just doing your own thing? Well now you can.
Blog Talk Radio is an online talk radio and podcast hosting platform. Considered as the audio version of the internet blog, it allows users to host a live call-in broadcast online through the use of a computer and phone on different topics they want. Musicians can have their shows, activists can raise awareness and so on.
Publishers, trainers, coaches and former broadcast journalists who want to create their own online show or podcasts can utilize their platform without having to spend so much. Users are normally given a phone number which they can then promote to allow people to join in the call they are hosting.
Radio shows including podcasts are archived on the site. They can be uploaded to iTunes and shared on other websites or blogs as links or embedded videos.
Founded in 2006 by Alan Levy, Blog Talk Radio gained $4.6 million in funding in 2008 courtesy of the Kraft Group. An additional $1.9 million was raised two years after in 2010 for the platform's product development efforts.
As of 2010, BlogTalkRadio was recording an estimated 7 million listeners/downloads every month. More than half a million episodes are now archived on the site.
BlogTalkRadio http://www.slideshare.net/Amyblogtalk/blogtalkradio via @SlideShare
Here's a short video about Blog Talk Radio. Enjoy!
Do you have any tips for using Blog Talk Radio? Please add them to this list. Please vote up or down any tips that are already here. Thank you!
Your top tips for using @BlogTalkRadio #Crowdify #GetItDone
Your top tips for using @BlogTalkRadio
BlogTalkRadio can be kinda fun so enjoy it!
2
Find other people in the BTR community making similar shows to you and listen and watch how they make and promote them
Do you know any Blog Talk Radio alternatives? Please add the names of each tool to this list and help others to find them and try them out. Please vote up or down any alternative so we find the most popular ones. Thank you!
Your suggestions for alternatives to @BlogTalkRadio #Crowdify #GetItDone
Your suggestions for alternatives to @BlogTalkRadio
Nov 25, 2014 by Jaye Sabri - webtoolswiki.com -

49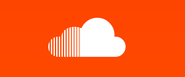 Sound Cloud lets you upload your own podcasts for up to 2 hours for free but then charges after. It's a great tool for those who like to do short podcasts.
We hope you enjoy Blog Talk Radio. To search for any other online tool please use our search box at the top of the page. If you have benefited from what you have learned here we hope you will consider sharing this page with your social media friends by using one of the sharing buttons out on the left. Thank you!
If you have any questions about Blog Talk Radio please ask in the comment boxes below either Google+ or click over to Facebook. If you know lots about Blog Talk Radio or any other tool featured in Crowdify then please let us know in the comments as well. We will connect with you and give you editing rights. We often pay regular editors for their time.