Mavenlink Is An Advanced Tool To Give Your Business A Healthy Dose Of Project Management and More.
Mavenlink is a great tool that is unique because it provides not only project management but also includes PSA software to help your business conduct business and automate daily to do tasks to get things done, keep clients smiling and grow your business.
The Software.
Mavenlink is a mix of advanced project management, resource planning, collaboration, time management and financial tools all mixed up with reporting and analytics for business empowerment and production. Check out your productivity, take action to strategically drive up your profits and be more successful.
Added to the mix is their advanced PSA software that enhances collaboration, accurate time, tracks your budget and expenses and provides real-time insight into your status of projects activities and timelines.
Keep your clients happy with their high expectations, manage your timelines and keep on track for your success in an easier and timely manner. Mavenlink is cloud-based, mobile friendly and is intuitive for professional services businesses and their clients.
Some of the applications that Mavenlink, a leading project management app, include
Portfolio management
Project accounting
Project management
Collaboration capabilities
Invoicing
Payements
Integration with leading financial apps.
and more.
Mavenlink Premier.
Mavenlink Premier is even more advanced and helps your business become even more profitable by integrating all your needs. It's a solution that helps you to handle all aspects of your business from birth to conclusion in a centralized environment. From only one platform you can access advanced project management, financial management, resource management and much more.
Here's a quick video about Mavenlink

Do you have any tips for using Mavenlink? Please add them to this list.
Please vote up or down any tips that are already here. Thank you!
Your top tips for using @mavenlink #Crowdify #GetItDone
Your top tips for using @mavenlink#webtoolswiki
1
Making it easier to get things done, keep clients happy, and grow profitably.
2
Helps organizations conduct business and automate daily tasks
3
Receive email notifications when tasks are ready to start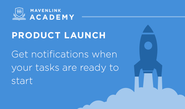 Do you know any Mavenlink alternatives?
Please add the names of each tool to this list and help others to find them and try them out.
Please vote up or down any alternative so we find the most popular ones. Thank you!
Your suggestions for alternatives to @mavenlink #Crowdify #GetItDone
Your suggestions for alternatives to @mavenlink#webtoolswiki

The easiest way to send invoices online!
We hope you enjoy Mavenlink. To search for any other online tool please use our search box at the top of the page.
If you have benefited from what you have learned here we hope you will consider sharing this page with your social media friends by using one of the sharing buttons out on the left. Thank you!
If you have any questions about Mavenlink please ask in the comment boxes below either Google+ or click over to Facebook. If you know lots about Mavenlink or any other tool featured in The Web Tools Wiki then please let us know in the comments as well. We will connect with you and give you editing rights. We often pay regular editors for their time.