PINTEREST:
Pinterest is a social media and application as well as a vision-board system and bookmarking site. It's a visual discovery and organization tool where people can post photographs and graphic images of hobbies, interests, projects and business. Bookmark individual projects and images using "pins." Simply put, Pinterest is a visual "corkboard" with photographs and images stuck in with thumbtacks and pins.
Pinterest boasts 70 million users worldwide with 2.5 billion monthly pageviews. The average Pinterest user is on the site for 15.8 minutes and over 80% of users are women. These stats can be seen on Omnicore & MediBistro (2014).
Profiles:
Pinterest users create profiles with a photo of themselves or their business along with a description and website. Users have the option to verify their website link. Remember to place your target keywords into your profile name.
Pins:
Pins are photos and images of a variety of categories with an attached description and a follow through website link to the source. Descriptions often include a summary of the photo or image, links and hash tags. Users have the option to favorite, re-pin, share on other social networks (such as Facebook and Twitter), or to follow the link through to its website.
Pins are images and content that are supported by a website link with the original imagery and articles. They accompany a short description that can include written content, website links, and related hash-tags. Pinners have the ability to comment on the posts and have a discussion, as well as favorite, follow, re-pin and share. Users also have the option to share on other social networks such as Facebook and Twitter
Example of a Pin:
A Love for DIY & More:
Pinterest users love DIY projects and tutorials. Popular Pinterest categories include: diy, wedding photographs and ideas, photography, crafts, home improvement, design, gifts, holidays, events, fashion, sports, science, quotes, gardening, education, animals, art, architecture, celebrities, hair and beauty, health and fitness, travel, films, books, humor, history, geek, products, kids, food and more.
Features:
Pinterest's features include an infinite-scroll homepage after logging in, notifications, and the user's personal profile. The menu icon in the top-left corner shows menu options such as the "home feed," "popular" posts, and popular categories to explore. The new "explore interests" feature conveniently customizes your browsing experience by providing a stream of categories and content selected based on your previous pinning behavior. Upon clicking on a category, the user is taken to a stream or feed of related posts.
Explore Interests Feed:
Boards:
Pinterest links, images and content are organized into collections called "boards." Boards include your own stream of content, a title and description. Pinterest users can choose to follow other users or their boards individually. Upon following a pinner, their content will stream onto your Pinterest feed as they pin content.
Settings & Notifications:
Profile menu options are accessible by clicking on the profile tab at the top-right of the screen. This menu includes viewing your profile and pins, settings, analytics, find friends, follow bards, help center and log-out.
The red dialogue box in the top-right corner shows live notifications. Click on this icon to view activity on your account. This includes users sharing your content, re-pins, favorites, comments and follows.
Business:
Pinterest has a business portion of their website. Here a business can create a page, much like the traditional users. Upon registering for a business page, user's can view their page and individual post analytics. The analytics tab includes site metrics, most recent posts, most repined and most clicked. The metrics are customized and viewed per selected dates.
Group Boards:
Pinners also have the ability to create "group boards" where multiple people are invited to pin together. These boards appear on each contributor's profile page. In order to invite users into group boards, the inviter and the invitee must mutually follow each other.
Secret Boards:
Pinterest also has "secret boards." Secret boards are all that they imply. They are used to organize visual information secretly in your account. Secret boards appear at the bottom of your profile page and are only visible to you.
Tips for using @Pinterest Social Media #webtoolswiki
Tips for using @Pinterest Social Media #webtoolswiki
1
If you are a business, make sure you have an About Me board that introduces your staff.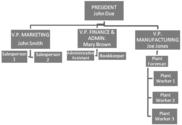 Your suggestions for alternatives to @SupportBee Pinterest Social Media #Crowdify #GetItDone
Your suggestions for alternatives to @SupportBee Pinterest Social Media #webtoolswiki
Pinterest Basics – How to Use Pinterest ? #pinterest #pinteresthair http://www.slideshare.net/sushantshukla/how-to-use-pinterest-for-beginners via @SlideShare