Staged is a simple yet powerful tool that can help generate traffic for your website. This is ideal for businesses that need to do aggressive promotion of their products and services online to attract more potential customers.
What you do on the site is make stages through video sharing that serve as little advertisements promoting your offerings online round the clock. This is a great way to monetize content including articles, blog posts, recipes, and even photos.
Staged also features Social Engagement Marketing (SEM) tools and techniques that can help you easily and rapidly grow your social media presence.
The best part is that Staged can automate everything. With its StageBot which works as your very own personal marketing assistant, you can automatically source your video content. The tool will then be the one to feed it out to your social media networks throughout the day. This means 24/7 exposure for your business with less effort.
Staged offers two paid plans – basic ($49/month) and premium ($99).
Check out Staged here. This is quite exciting!

Do you have any tips for using Staged? Please add them to this list. Please vote up or down any tips that are already here. Thank you!
Your top tips for using #Staged #WebToolsWiki
Do you know any Staged alternatives? Please add the names of each tool to this list and help others to find them and try them out. Please vote up or down any alternative so we find the most popular ones. Thank you!
Your suggestions for alternatives to #Staged #WebToolsWiki
Nov 22, 2014 - shutterfly.com -

2
Shutterfly helps you share videos online with family and friends. Creating your free online video sharing site is fast, fun, and easy. Upload a video now.
Nov 22, 2014 - vimeo.com -

2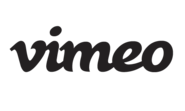 Vimeo is the home for high-quality videos and the people who love them.
We hope you enjoy Staged. To search for any other online tool please use our search box at the top of the page. If you have benefited from what you have learned here we hope you will consider sharing this page with your social media friends by using one of the sharing buttons out on the left. Thank you!
If you have any questions about Staged please ask in the comment boxes below either Google+ or click over to Facebook. If you know lots about Staged or any other tool featured in The Web Tools Wiki then please let us know in the comments as well. We will connect with you and give you editing rights. We often pay regular editors for their time.