This Live Chat Software helps you to see exactly who is on your website right now and what they do using a real time traffic monitor.
Invite your visitors for a chat and convert them into a paying and happy customers!
Increase sales and customer satisfaction with HelpOnClick state of the art Live Chat Software.
With HelpOnClick live chat software you can get started with live support and chat in just 5 minutes! Installing HelpOnClick software could not be easier, you only need to copy the HTML code and paste it into your website and you're done.
Also, there is no need to keep the browser open as the desktop tray application instantly notifies you about the new chats and messages.
Above all, you can also customize the chat window to match your website look.
Do you have any tips for using HelpOnClick Live Chat Software? Please add them to this list.
Please vote up or down any tips that are already here. Thank you!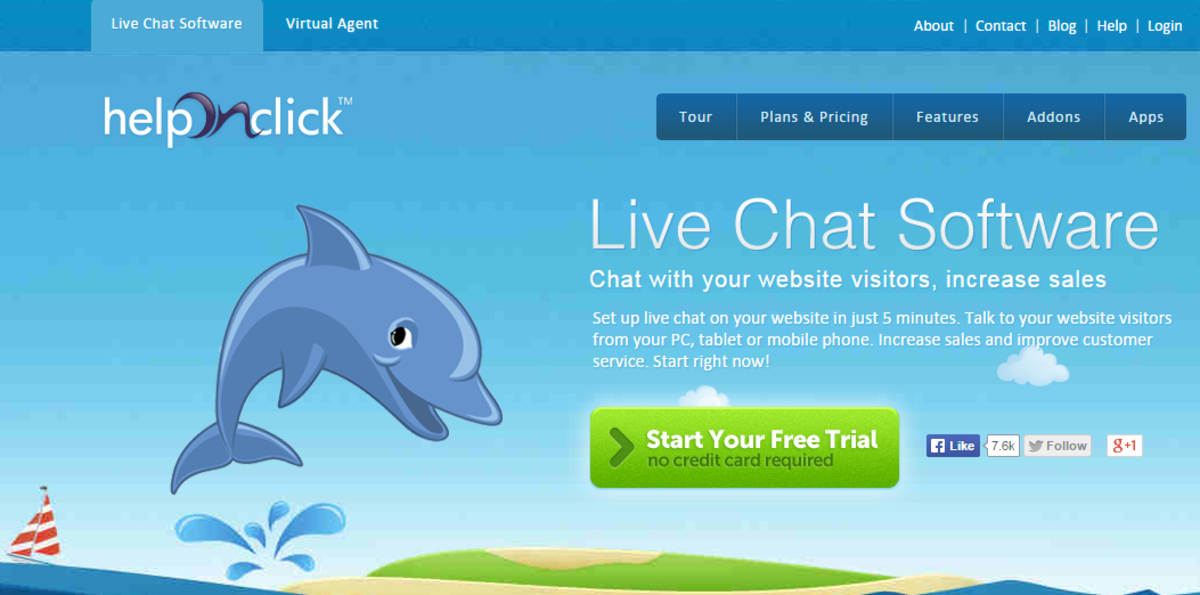 Your top tips for using @HelpOnClick #Crowdify #GetItDone
Your top tips for using @HelpOnClick #webtoolswiki
Do you know any HelpOnClick Live Chat Software alternatives?
Please add the names of each tool to this list and help others to find them and try them out.
Please vote up or down any alternative so we find the most popular ones. Thank you!


Your suggestions for alternatives to @HelpOnClick #WebToolsWiki
We hope you enjoy HelpOnClick Live Chat Software. To search for any other online tool please use our search box at the top of the page.
If you have benefited from what you have learned here we hope you will consider sharing this page with your social media friends by using one of the sharing buttons out on the left. Thank you!
If you have any questions about HelpOnClick Live Chat Software please ask in the comment boxes below either Google+ or click over to Facebook. If you know lots about HelpOnClick Live Chat Software or any other tool featured in The Web Tools Wiki then please let us know in the comments as well. We will connect with you and give you editing rights. We often pay regular editors for their time.