Workable is a cloud-based recruiting solution that helps companies advertise jobs, screen candidates and boost their hiring process.
Currently, this tool is being used by companies such as Intercom, Vend, Invision, TransferWise and Declara to build great teams. All startups have also admitted in Facebook's FbStart program they, too, are using Workable's technology to grow their business and organization.
The company behind Workable claims it puts value on simplicity and choosing the most useful features. It aims to find the right candidate from a good shortlist and with Workable, companies can spend more time with their shortlist candidates and less time screening those they don't need.
Workable believes that efficient communication can replace complex workflows thereby allowing organizations to easily collaborate with comments and notifications they receive.
With an interface that's not only attractive but easy to use as well, companies can be sure to get the right candidates with less effort.
Do you have any tips for using Workable? Please add them to this list.Please vote up or down any tips that are already here. Thank you!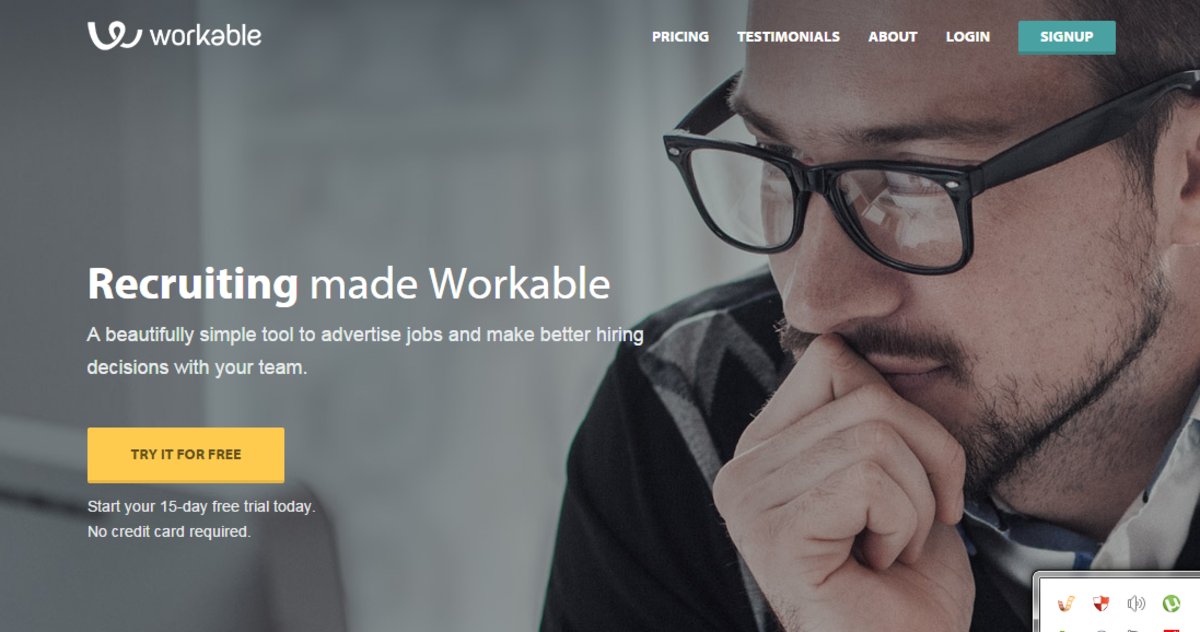 Your top tips for using @Workable #Crowdify #GetItDone
Your top tips for using @Workable #webtoolswiki
Do you know any Workable alternatives? Please add the names of each tool to this list and help others to find them and try them out. Please vote up or down any alternative so we find the most popular ones. Thank you!
Your suggestions for alternatives to @Workable # WebToolsWiki
We hope you enjoy Workable. To search for any other online tool please use our search box at the top of the page.
If you have benefited from what you have learned here we hope you will consider sharing this page with your social media friends by using one of the sharing buttons out on the left. Thank you!
If you have any questions about Workable please ask in the comment boxes below either Google+ or click over to Facebook. If you know lots about Workable or any other tool featured in The Web Tools Wiki then please let us know in the comments as well. We will connect with you and give you editing rights. We often pay regular editors for their time.