Younility is cloud based software that allows service companies to track, dispatch, schedule and report workload to and from field staff. Save your operation time and money with just a smartphone and web browser on any computer that you already own. Realize a better bottom line in just days.
Younility is a mobile workflow management platform that goes with your employees in an app on their smartphone or tablet. You are connected through an information command centre allowing those in the office to manage workflow for the entire field team in real time. From contractors to sales people, Younility allows businesses to operate more efficiently, make better decisions and ultimately free up more time so that you can focus on what really matters.
Do you have any tips for using Younility? Please add them to this list.
Please vote up or down any tips that are already here. Thank you!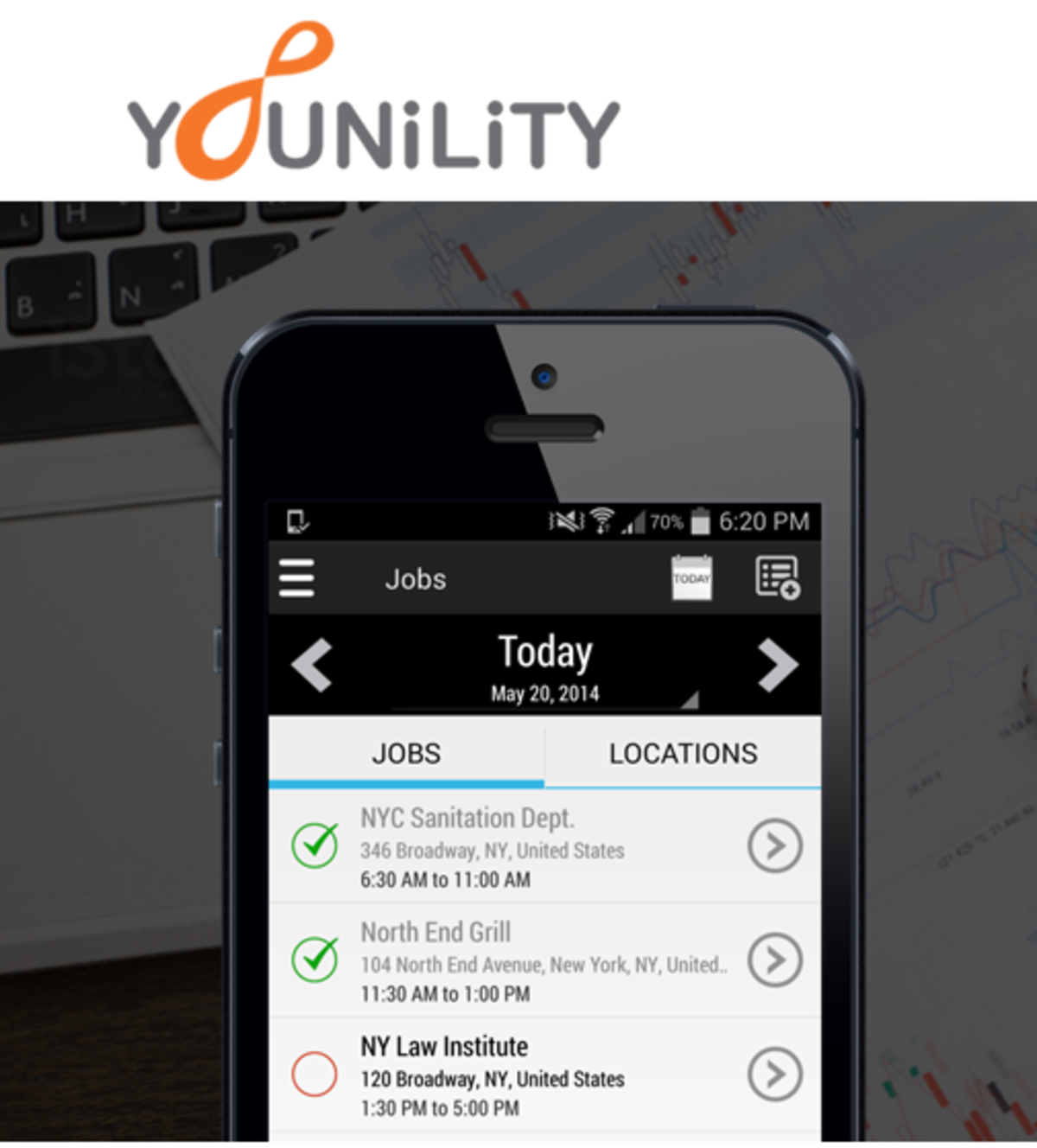 Your top tips for using @younility #Crowdify #GetItDone
Your top tips for using @younility #webtoolswiki
Do you know any Younility alternatives?
Please add the names of each tool to this list and help others to find them and try them out.
Please vote up or down any alternative so we find the most popular ones. Thank you!


Your suggestions for alternatives to @younility #Crowdify #GetItDone
We hope you enjoy Younility. To search for any other online tool please use our search box at the top of the page.
If you have benefited from what you have learned here we hope you will consider sharing this page with your social media friends by using one of the sharing buttons out on the left. Thank you!
If you have any questions about Younility please ask in the comment boxes below either Google+ or click over to Facebook. If you know lots about Younility or any other tool featured in The Web Tools Wiki then please let us know in the comments as well. We will connect with you and give you editing rights. We often pay regular editors for their time.