Whether you're an executive flying all over the world or you're a stay-at-home mom overwhelmed with too many tasks, Zirtual, a virtual personal assistant, aims to take some of the administrative and organizational tasks off of your plate, to make your day-to-day a little easier.
Zirtual assistants can respond to emails on your behalf, coordinate travel plans, manage your calendar, create itineraries and much more. Zirtual is also a great if you don't need a full-time assistant, but you still need some help coordinating your hectic schedule. So instead of getting bogged down with all of the small administrative tasks that can suck hours out of your day, you can focus on the important tasks at hand.
Do you have any tips for using Zirtual? Please add them to this list.
Please vote up or down any tips that are already here. Thank you!

Your top tips for using @Zirtual #webtoolswiki
Your top tips for using @Zirtual #webtoolswiki
Do you know any Zirtual alternatives?
Please add the names of each tool to this list and help others to find them and try them out.
Please vote up or down any alternative so we find the most popular ones. Thank you!
Your suggestions for alternatives to #Crowdify #GetItDone
Your suggestions for alternatives to @Zirtual #webtoolswiki
A virtual business consulting firm focused on digital marketing solutions and virtual assistance. Founded by a former Zirtual assistant. Our small team of 3 can build & manage websites, social media, blogs, newsletters, graphic creation, & video/audio creation or editing.
Added by Lark Ismail on Aug 16, 2015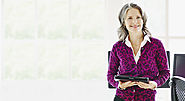 Business class virtual assistants supporting successful leaders and entrepreneurs with high performance admin, customer service, marketing and more.
Added by Matt Criticos on Aug 17, 2015
Time etc is a Virtual Assistant service that matches entrepreneurs and professionals with hand-picked Virtual Assistants
Added by Lark Ismail on Aug 16, 2015
eaHELP is a virtual executive assistant service that matches busy leaders with U.S. based, college educated, savvy virtual assistants.
Added by Lark Ismail on Aug 16, 2015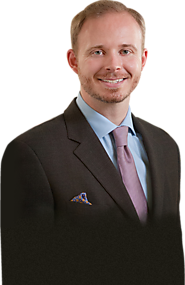 The Virtual Support Service for Executives. Elevate your success with an assistant who pulls your work forward
Added by Dan OBrien on Feb 11, 2016
We hope you enjoy Zirtual. To search for any other online tool please use our search box at the top of the page.
If you have benefited from what you have learned here we hope you will consider sharing this page with your social media friends by using one of the sharing buttons out on the left. Thank you!
If you have any questions about Zirtual please ask in the comment boxes below either Google+ or click over to Facebook. If you know lots about Zirtual or any other tool featured in The Web Tools Wiki then please let us know in the comments as well. We will connect with you and give you editing rights. We often pay regular editors for their time.